warGames Tactical Media Collective
socially engaged art games
The warGames Tactical Media Collective is prompted by the US military's long and tangled history with the commercial videogame industry, what Lenoir and Caldwell call the "military-entertainment complex." The US military uses videogames for recruiting young people; there is America's Army, of course, but see also the US Army's esports team, part of the Marketing and Engagement Brigade at Fort Knox. Videogames are also used for training and it is hard to miss the similarity between remote warfare (using drones for combat) and a gamespace. At the same time, the US military has increasingly targeted Latinx youth in its recruitment efforts. The percentage of enlistees in the Marines that are identified as "Hispanic" has risen rapidly. Latinx women are now over-represented in both the Marines and the Army as compared to their percentage of the civilian workforce. The warGames project grew out of the merging of these two threads.

The warGames Collective is an ad hoc group formed by the Plug-In Studio and Eric J. Garcia, a Chicano artist, political cartoonist and military veteran. The project consists of two parts: the art game DISCHARGED and a community collaboration with Chicago teens that culminated in a pop-up arcade and conversation event in May 2019.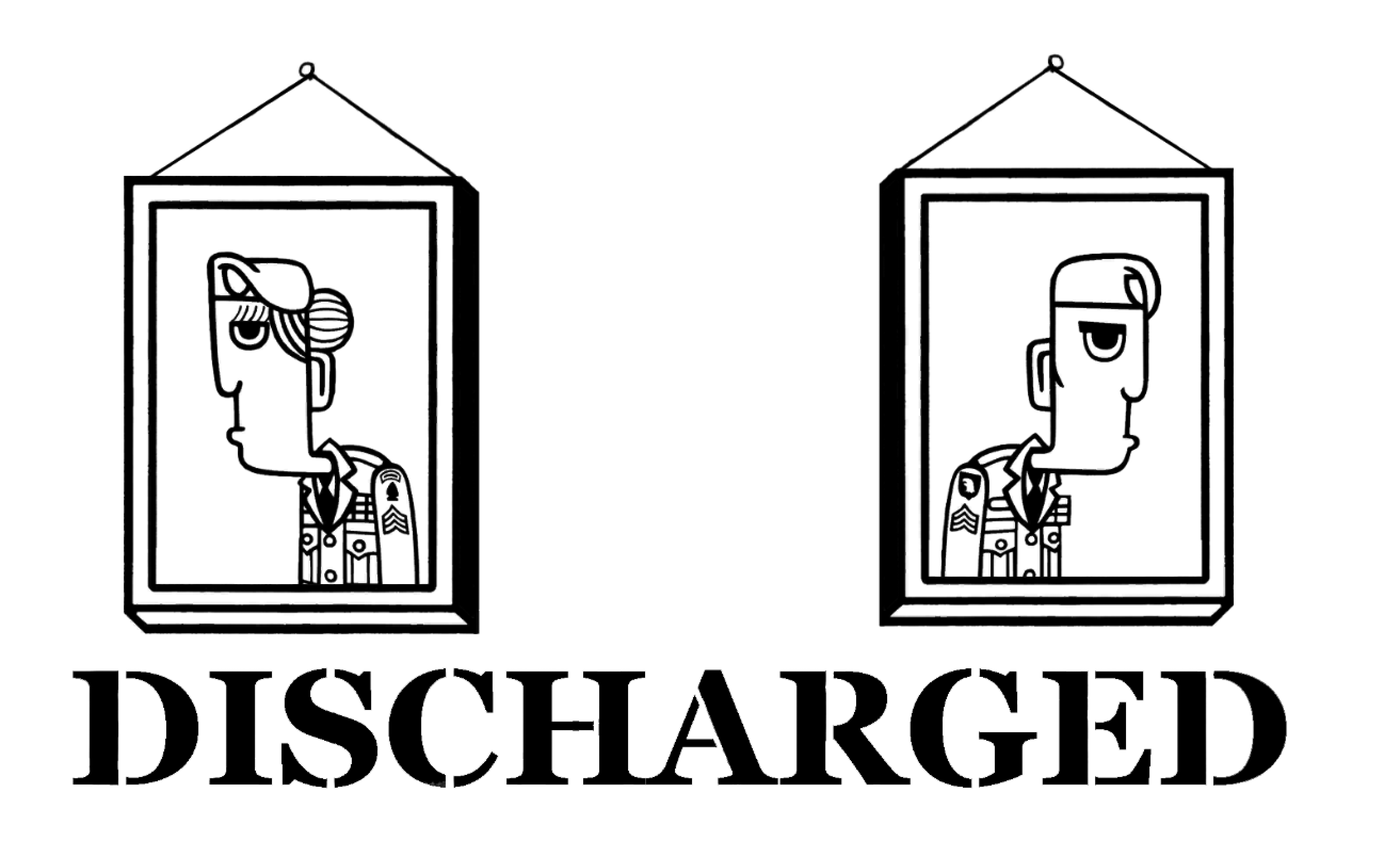 DISCHARGED
Discharged is a 2D art game created collaboratively by Steve Ciampaglia, Eric J. Garcia and Kerry Richardson. The game depicts the experiences of a vet returning home and re-acclimating to civilian life. In the prologue, you play as a teen recruited to join the military while in high school. Upon return from combat duty, you must make your way back to your house. Bureaucracy, apathy and a hostile police officer stand in your way. Discharged was shown publicly at Sullivan Galleries at the School of the Art Institute of Chicago in Fall 2019 and is currently in beta.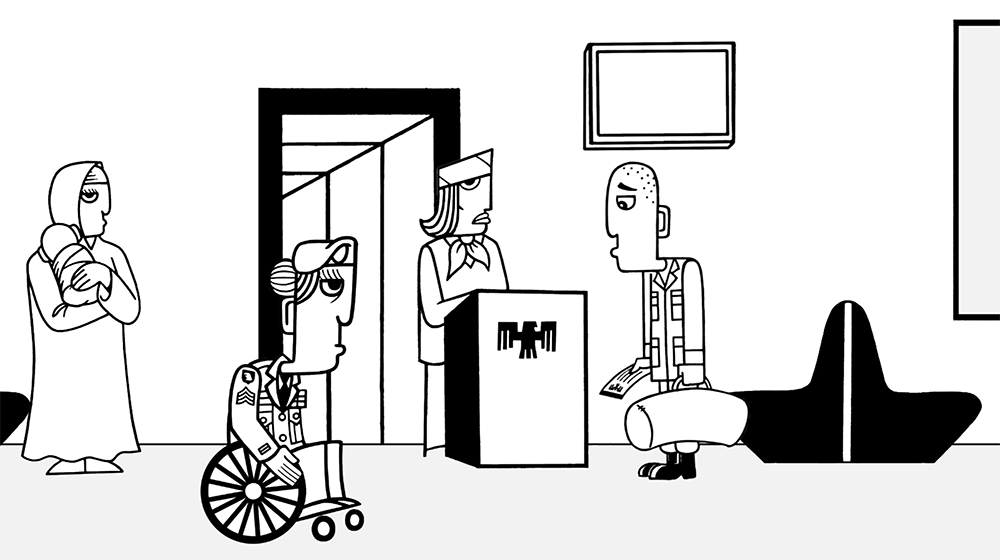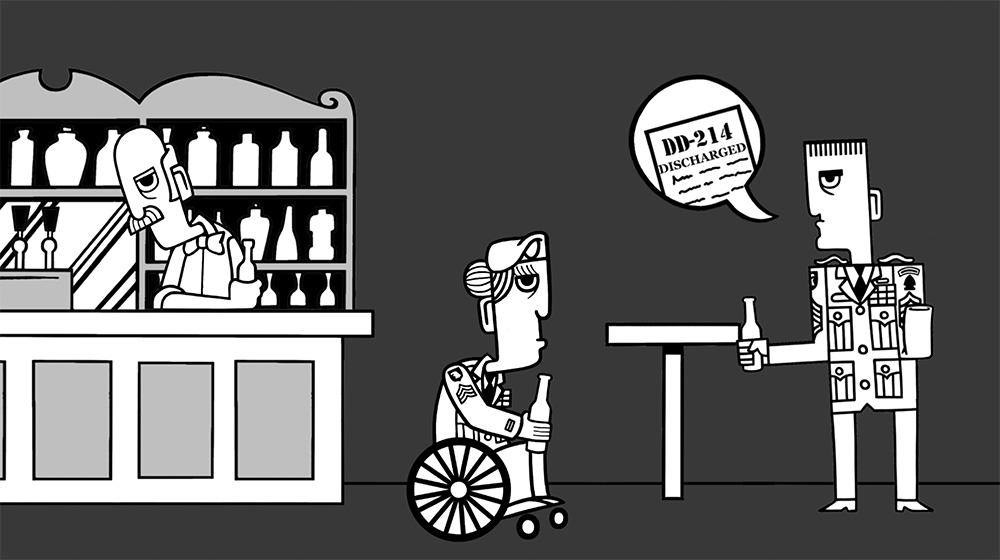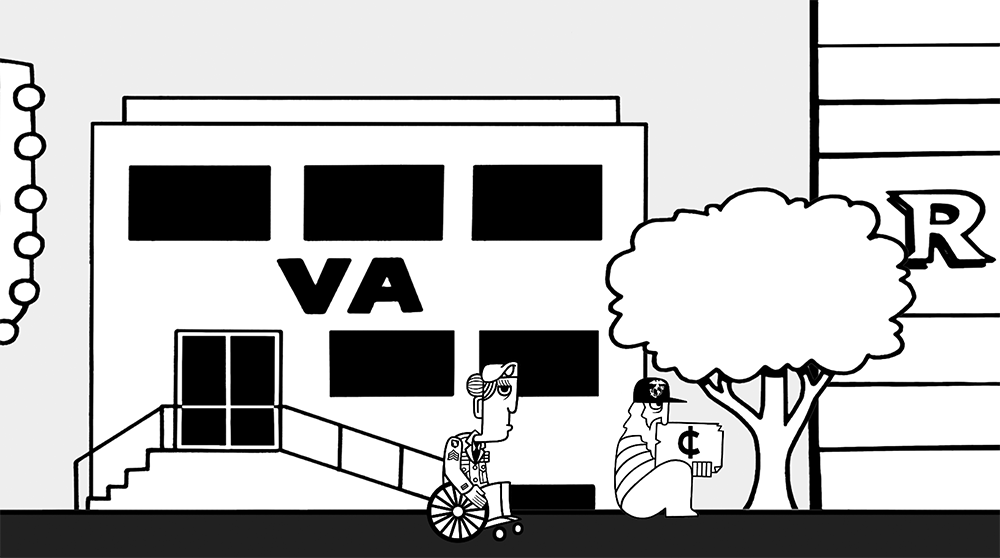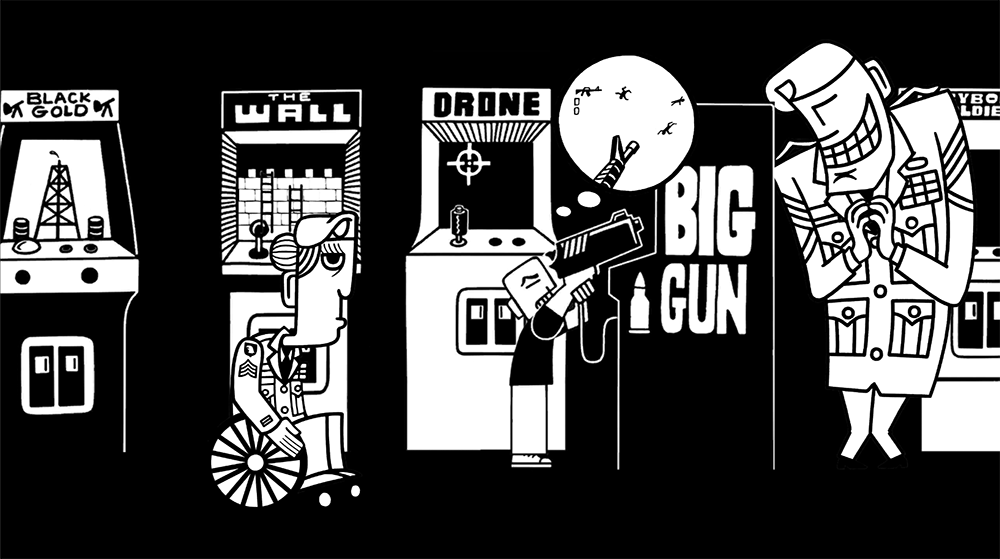 Pop-up Arcade + Conversation
The warGames project also included a community component supported by Chicago Art Department. warGames Collective Members Eric J. Garcia, Steve Ciampaglia and Kerry Richardson were 2018-9 Core Residency Artists (Conversation Theme) at Chicago Art Department (CAD). The CAD residency support our collaboration with a group of Latinx teen artists who attend Juarez Community Academy and Curie High School, and who are themselves the targets of military recruiters. We collaborated on a series of mini-games that look at the the consequences of serving and the US role in the global weapons economy. This phase culminated in a pop-up video arcade + converation event over Memorial Day weekend 2019. The teens engaged their friends and family in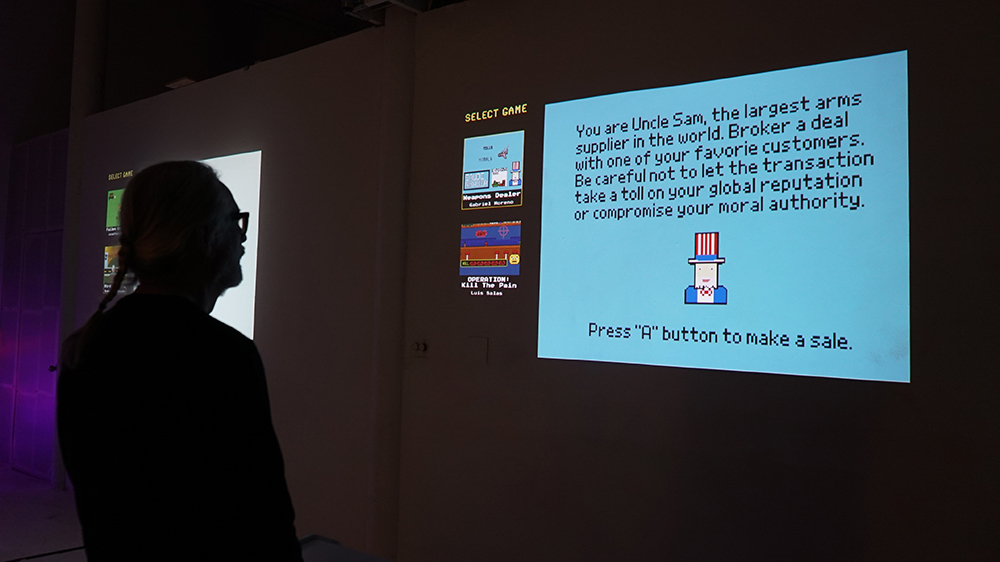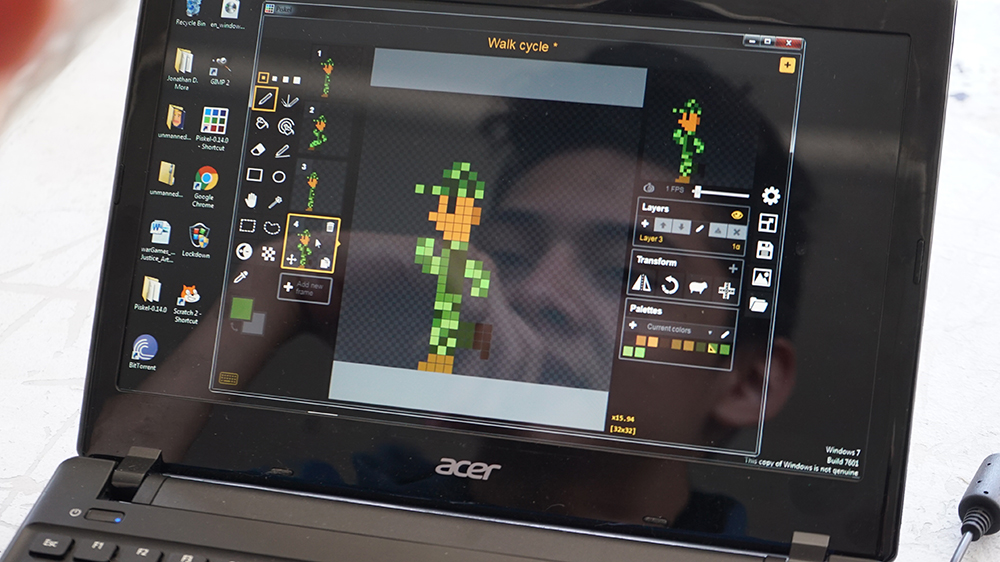 the warGames TEAM
The warGames Tactical Media Collective is Steve Ciampaglia, Eric J. Garcia and Kerry Richardson. Amanda Dittami is the Lead Unity Developer; past members are Jonatan Martinez, Igraine Grey and Michael Figueroa. The project is generously supported by Propeller Fund/ThreeWalls Gallery, Chicago Art Department, the School of the Art Institute of Chicago, the Shapiro Center for Collaboration and Research at SAIC, and Northern Illinois University.